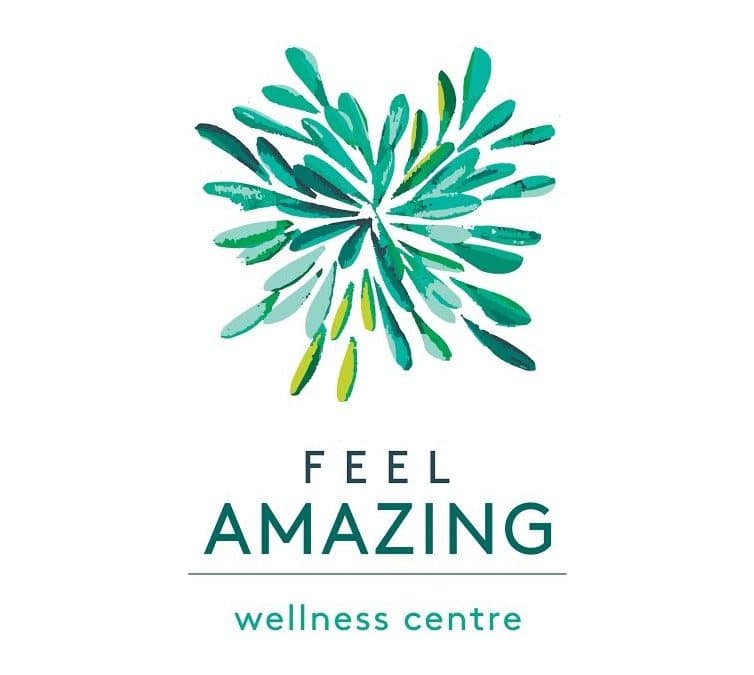 On the spot claiming available
We choose to work in this helping profession because of our own life experiences, our core values and the meaning it gives to our lives when we help others. We believe in the value of human interaction and the difference our actions and words can make towards others feeling better and experiencing positive changes in life. Feel Amazing Wellness Centre was opened in 2005 and Anthony chose the business name because it is the reason we do what we do. When our clients say they feel amazing after treatments, it means we are doing our job well.
At Feel Amazing in Chatswood (conveniently located opposite Chatswood Westfield), we offer treatments that include: Chiropractic, Remedial Massage, Pregnancy Massage, Sports Massage, Relaxation Massage, Acupuncture, Needling and Naturopathy. We can treat a variety of conditions and help you to feel amazing
Pregnancy massage is a specialty at Feel Amazing Wellness Centre in Chatswood. Since we opened almost 15 years ago (located opposite Westfield) every massage practitioner is trained in providing this popular type of massage. Pregnancy massage is a fantastic way to help treat the aches and pains that can happen during pregnancy. It also is a great way to stay relaxed and there have been multiple studies showing that pregnancy massage decreases stress hormones. To make a booking click on the button below. To read more about pregnancy massage (also known as prenatal massage), check out our pregnancy massage page.
Chiropractic care is one of the most widely accepted forms of alternative healthcare that works on the body's innate capacity to heal. At Feel Amazing Wellness Centre in Chatswood (located opposite Westfield), our chiropractic treatment focuses on your individual body's symptoms and underlying health. Our chiropractor will spend one on one time with you to get the most benefit from an adjustment, to have you not only functioning better but feeling amazing too. Many of us are being impacted by the work we do, our poor posture, daily stress and strain on our bodies can cause a stiff neck, lower back pain or headaches. To make a booking click on the button below. To read more check out our chiropractic page.
Feel Amazing Wellness Centre in Chatswood has a reputation for providing award winning Massage (5-star rating WOMO 2018). Massage is a treatment that focuses on various parts of the body to loosen and manipulate soft tissue to improve health and wellbeing. The benefits of massage include reduced muscle tension, improved movement, relaxation, aids stress relief, sleep and is amazing for both mind and body. At Feel Amazing we offer a range of remedial massage that uses different techniques to meet your presenting needs. This could include approaches such as sports, deep tissue, relaxation and we offer specialised pregnancy massage as well. To make a booking click on the button below. To read more about massage check out our massage page.
Here at Feel Amazing Wellness Centre in Chatswood, we have been offering Acupuncture and Needling for nearly 15 years for a myriad of conditions. Ranging from anxiety (and other related symptoms), fertility issues, treatment of injury, back pain, sciatica, migraines and for many other health and wellbeing concerns. Acupuncture and Traditional Chinese Medicine (TCM) is the oldest treatment system in the world. There have been countless books written on the subject and studies conducted proving its effectiveness. This includes pain relief, relaxation, and it is increasingly being used in mainstream health care. To make a booking click on the button below. To read more check out our Acupuncture and TCM page.
We have been offering Naturopathy in Chatswood for over 15 years and our principal Naturopath - Anthony Middlemiss - has nearly 25 years of experience making him one of the most experienced Naturopaths, not only in Chatswood but in Sydney. Naturopathy uses a combination of herbal medicine, nutritional supplements and lifestyle change to help you get back to feeling amazing again. Some of the most common conditions we see are hormonal imbalances and issues, gut problems, stress, tension and anxiety and autoimmune conditions. You can read more about Naturopathy here on our Naturopathy page
Naturopathic trigger point needling is a technique developed by our own naturopath at Feel Amazing. It is a holistic treatment that supports the body's functioning, focusing on treating symptoms and underlying health conditions, as well as the prevention of illness. This style of treatment blends aspects of Eastern and Western approaches to medicine. To read more, check out our Naturopathic Needling page here
As Chatswood's longest established wellness centre, we have accumulated a wealth of knowledge in treating a range of problems. We have a strong professional network of other local practitioners to refer you to if needed.
We have a team of qualified and experienced practitioners ready to provide treatment to suit your individual needs. All are registered with health funds and we have HICAPS available. Following is an introduction to each team member and their professional backgrounds.
4 and 5 Star Reviews Online